Projects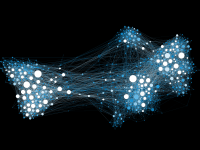 Planning, Participation and Social Media Platforms is a pilot research project focusing on how existing – and relatively ordinary – social media are informing processes of contemporary urban transformation, and specifically those related to the field of urban planning. It focused on a divisive transportation scheme in the London Borough of Waltham Forest (UK), officially as well as popularly dubbed 'Mini-Holland'. Using a cross-disciplinary methodology that combines big data analytics (natural language processing, social network analysis) with 'small data' qualitative methods (digital ethnography, in-depth interviewing), it explores the extent to which social media platforms (e.g. Facebook, Twitter, YouTube) have become important intermediaries in public debate and discussion relating to urban transformations, specifically those brought about by local authority schemes. More conceptually, it explores how social media platforms might afford new forms of ambient participation in urban planning and governance, mixing emotions, views and facts within an emergent, always-on, asynchronous discursive space. This project is in collaboration with Dr Susan Moore (the PI) and Dr Andrea Ballatore, funded by a grant from the Engineering and Physical Sciences Research Council (EPSRC). See this project's Facebook page.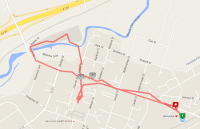 Techlocalities was a small-scale case study of Nesta's Destination Local programme (first round), funded by the Birkbeck School of Arts. It used Destination Local as a lens to better understand the various ways in which location-based technologies are being used and experimented with to support local belonging, democracy and economies in 21st Century Britain. In so doing, it explored the degree to which 'hyperlocal media' might be understood as a convergence between aspirations for a renewed 'localism' and relatively novel mobile and locational technologies. It focused on three themes: (1) the technical conditions of possibility for Destination Local (e.g. available mobile devices, geo-spatial data, technical standards, etc); (2) the fields of practice (e.g. journalism, software development, local government, community activism, philanthropy) involved in Destination Local and discussions around hyperlocal media in the UK; and (3) the places through which Destination Local emerged.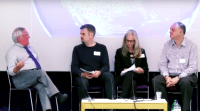 Conditions of Mediation was a preconference of the 2013 International Communication Association conference, sponsored by the Philosophy, Theory and Critique section, which I co-organised with Tim Markham. It brought together scholars from a very wide range of perspectives – such as media history, media archaeology, audience studies, political theory, metaphysics, software studies, science and technology studies, digital aesthetics, cultural geography and urban studies – to reflect explicitly on the phenomenological groundings of their work on media. The overall aim of the conference was to go beyond a mere congregation of media phenomenologists. Instead, it encouraged critical reflection on what various readings of phenomenology might offer media and technology studies that other approaches cannot, while considering the limits of phenomenological approaches in philosophical, theoretical, political and empirical terms. Full details on the conference, including a video of the keynote dialogues, is available at the conference website. This site also includes detail on the edited book (forthcoming, Peter Lang) which has, in part, emerged out of this event.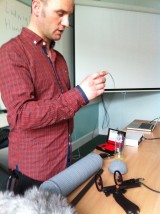 Doing Research Amongst Technologies was a workshop series hosted by the Centre for Media, Culture and Creative Practice (the predecessor to BIRMAC) at Birkbeck, University of London, which I co-organised with Sophie Hope and Lorraine Lim. It explored the possibilities, and uncertainties, of conducting postgraduate research in a contemporary environment of proliferating technologies, including multimedia interfaces, digital archives, geo-locative devices, open source and data analysis software. The aim of the workshop series was not only to highlight possible practical applications of various research technologies – helping guide researchers to make informed choices – but also to provoke epistemological and theoretical questions about the nature of technology and contemporary research practice. The workshop was supported through Research Councils UK (RCUK) Roberts Funding. Full accounts are provided of each of the workshop sessions on the workshop series blog.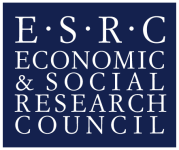 Mediapolis: Media Practices and the Political Spaces of Cities was a two-day interdisciplinary workshop (9-10 June 2008) that culminated my ESRC Postdoctoral Fellowship in the Department of Geography at The Open University. Co-organised with Clive Barnett and Allan Cochrane, it brought together scholars from across a range of disciplines to discuss and explore the cities-media interface, with an emphasis on practices and politics, as well as some specific (but not exclusive) attention to broadly 'journalistic' practices. From here you can access the full range of papers, collated and edited into this single document. Also emerging out this event was a special Debates and Developments issue on 'Re-engaging the Intersections of Media, Politics and Cities' in the International Journal of Urban and Regional Research, March 2009, 33(1).