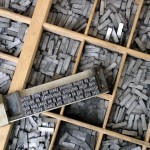 It's been in the works for a while, but I'm now happy to announce that, in collaboration with my Birkbeck colleague Tim Markham, we will be holding Conditions of Mediation: Phenomenological Approaches to Media, Technology and Communication on 17 June 2012 at Birkbeck, University of London. The event is a preconference sponsored by the Philosophy, Theory and Critique section of the International Communication Association (ICA), and will take place immediately prior to the ICA's 2013 Annual Conference.
The pre-conference will feature two plenaries of keynote speakers, as well as four-to-six panels of paper presentations selected from submissions of abstracts.
We confirmed, we think, a great lineup of keynote speakers, including David Berry, Nick Couldry, Graham Harman, Lisa Parks and Paddy Scannell.
For further details on the conference themes, venue, registration, paper proposal submission and keynotes, visit the conference website – and don't forget to 'like' us on our Facebook page!