About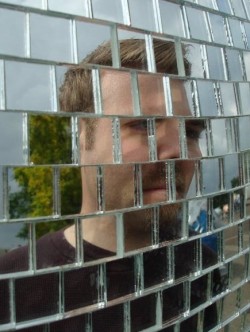 Publicly Sited is a repository of observations on media, politics and cities … though not always all three within a single thought.
The blog name is somewhat accidental – it wasn't even my idea. It was suggested to me and just sounded right. It expresses in a catchy way that publicness is always located within situated conditions of possibility. Or, to put it more verbosely, that people and things relate to a public world through the always-already existing conditions of everyday practices and their material and technological milieus.
Posts here are occasionally longish and reasonably well thought through. Just as often, however, they are short, perhaps based around a photo or short comment. I think copybot is right that that there is often little more value to add than simply pointing to something interesting. But I'll spare readers infinitesimally small posts, or otherwise relegate them to twitter (see/follow rodgers_scott on twitter – recent tweets are in the right column).
About me: I'm a Canadian expat who has lived most of my life in the Toronto area, yet I've spent much of my academic career (more than a decade now) living in England and Wales. I joined the Department of Film, Media and Cultural Studies at Birkbeck, University of London in January 2010, where I am currently a Senior Lecturer in Media Theory. Prior to joining Birkbeck – when I suppose I thought of myself as more a geographer than a 'media theorist' – I was at The Open University, first as an ESRC Postdoctoral Fellow in the Department of Geography, and then as a Research Associate in the Centre for Citizenship, Identities and Governance (CCIG). My PhD was completed in the Department of Geography at King's College London. I also hold an MSc in Cities, Space and Society from the London School of Economics, and a first degree in Urban and Regional Planning from Ryerson University.
I am a research member of Birkbeck Interdisciplinary Research in Media and Culture, and maintain some connections with The Open University through affiliate membership in the OpenSpace Research Centre. I also serve on the Editorial Board of Mediapolis: A Journal of Cities and Culture, an experiment in 'small-gauge' online scholaship.
Outside of academia proper, I enjoy long walks (cities and countryside alike), travel, photography, dabbling in DJing and sample-based music, and carrying on babbling intellectual conversations with my younger son (I'm doing as much of the babbling as he), while being schooled in the most recent facts of science and nature by the older one.